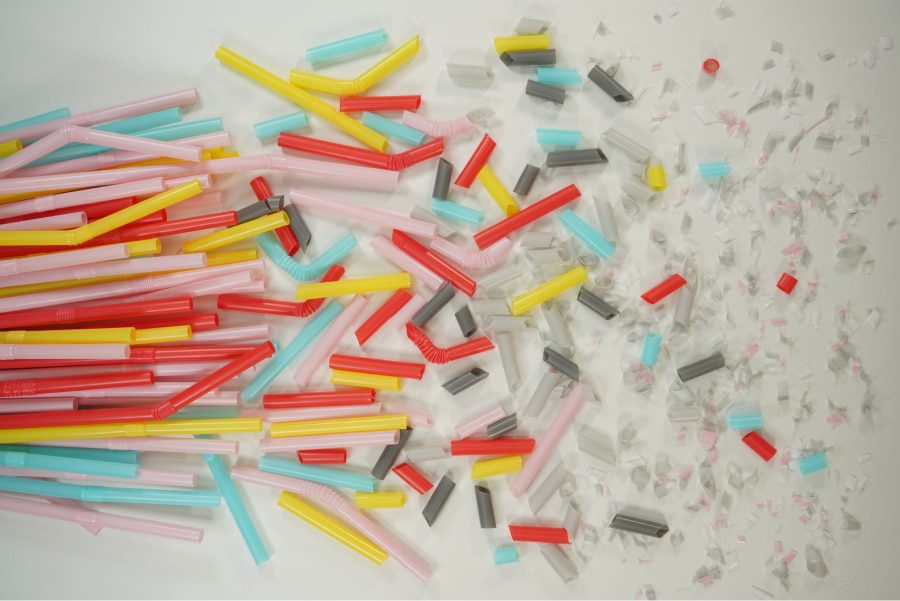 MICROPLASTICS IN COSMETIC PRODUCTS: AN INTRODUCTION
What are microplastics in cosmetics?
Plastic pollution has been a topic of global concern for many years. When we think of plastic in our oceans, we often picture bottles and bags floating on the surface. However, microplastics, which are much smaller and often invisible to the naked eye, are equally concerning.
Microplastics are so small that they can bypass purification systems and end up directly in our oceans, where they can remain for hundreds of years. This has a significant impact on our environment and health, especially when we consider that marine life, including fish, can ingest microplastics, which can then make their way up the food chain and onto our plates.
Although there is currently no universal definition for microplastics, authorities in the EU and other regions are working to establish guidelines. Generally speaking, microplastics are solid particles that are not water-soluble and are not biodegradable. They can range in size from 5 millimeters to as small as 1µm.
In this article, we will explore the issue of microplastics in cosmetic products, including their potential effects on the environment and human health, and discuss possible solutions to this problem.
Where do the microplastics come from?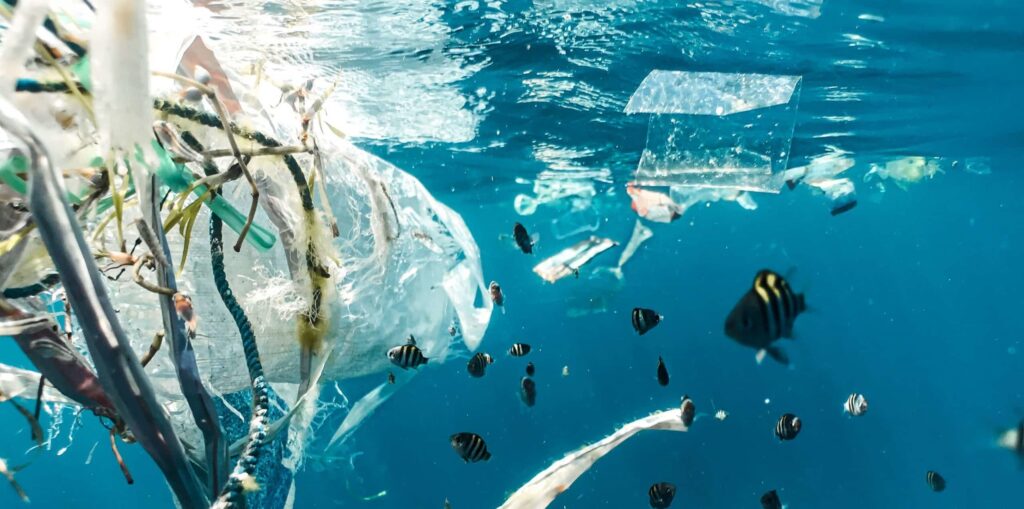 Microplastics that pollute our environment often come from various sources, not just cosmetics. One source is the slow disintegration of larger plastic pieces that have not been disposed of properly. These pieces slowly break down due to atmospheric phenomena and erosion, creating billions of microspheres that are not visible to the naked eye but can still harm marine ecosystems. For instance, a single tire can turn into millions of microspheres.
In addition to larger plastic pieces, microplastics can also come from the fibres of synthetic clothes and other synthetic materials we use daily. Generally, microplastics can be divided into two categories: primary and secondary. Primary microplastics are small particles, smaller than 5mm, released into the environment from synthetic garment washing, tire abrasion while driving or added to consumer products like creams, toothpaste, scrubs, shampoos, shaving foam, and detergents for their abrasive action. These primary microplastics account for 15-31% of the total plastic present in the ocean.
On the other hand, secondary microplastics originate from the degradation of larger plastic objects such as plastic bags or bottles. They account for approximately 68% of the microplastics present in the ocean. It is essential to note that microplastics are ubiquitous, and reducing their presence in the environment will require collective action to address all potential sources.
Why are microplastics used in cosmetics?
Microplastics are commonly used in rinse-off cosmetics for their exfoliating or cleansing action, such as in scrubs, as well as in many makeup products. Polyethylene and polypropylene are the most commonly used plastics in cosmetics and can be found in products for both men and women, including soaps, creams, gels, and toothpaste.
Unfortunately, some of these products have been marketed as environmentally friendly or natural, despite the inclusion of microplastics. Although cosmetics are not the primary source of microplastics in marine waters, the sheer volume of these products used daily by millions of people contributes significantly to the pollution and destruction of ecosystems in oceans, lakes, and seas. It is essential to recognize the role that cosmetics play in microplastic pollution and take action to reduce their use and the impact they have on our environment.
MICROPLASTIC LEGISLATION IN THE EU: CURRENT STATUS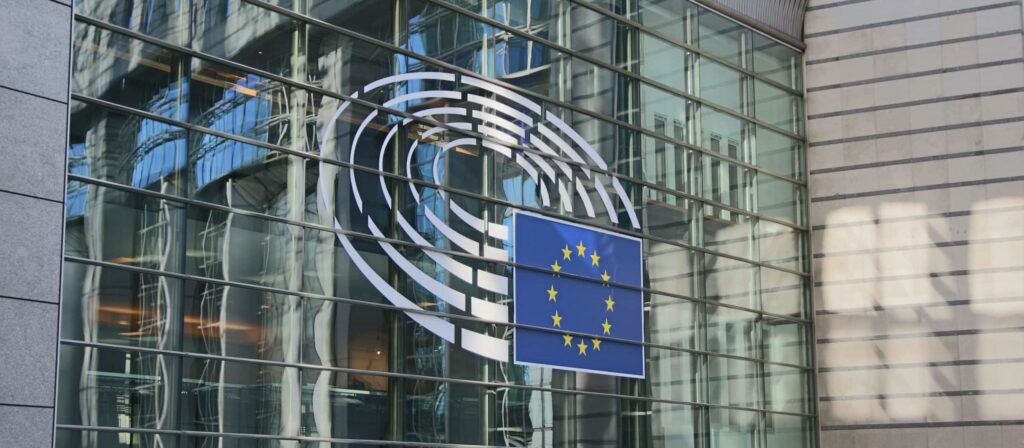 The debate on plastics in oceans and seas has led to significant progress in recent years. In 2015, Cosmetics Europe, the European association of the cosmetics industry, urged its members to permanently suspend the use of microplastics in all cosmetics by 2020.
Italy has taken a leading role in this area, with a microplastics in cosmetics ban, particularly on microplastics in rinse-off cosmetics with an exfoliating or cleansing action taking effect on January 1st, 2020. Other EU countries have also introduced restrictive measures on the use of microplastics, mainly focused on rinse-off cosmetics containing solid plastic particles smaller than 5mm.
However, cosmetic products such as makeup and natural particles that do not persist in the environment, release chemicals or biologically active ingredients or affect animal food chains are not subject to these restrictions.
As part of a broader strategy to reduce plastics in the EU, the European Commission has tasked ECHA (and its RAC and SEAC committees) with preparing a restriction dossier under REACH relating to microplastic particles intentionally added to products of any type. A timeline of the management of these issues is provided below, along with a forecast of future steps.
WHAT IS BEING DONE TO BAN MICROPLASTICS IN COSMETICS?
There is a new draft regulation presented that will amend Annex XVII of Regulation REACH 1907/2006. This regulation will set restrictions on the manufacturing, placing on the market, and use of certain dangerous substances, preparations, and articles. The draft regulation will take effect on the 20th day following its publication in the Official Journal of the EU.
Intention to prepare restriction dossier
17 January 2018
Call for evidence
1 March – 1 May 2018
Stakeholder workshop
30 – 31 May 2018
Submission of restriction dossier
11 January 2019
Public consultation of the Annex XV dossier
20 March 2019 –
20 September 2019
RAC opinion

June 2020

Draft SEAC opinion
June 2020
Consultation on draft SEAC opinion
1 July – 1 September 2020
Combined final opinion submitted to the Commission

February 2021

Draft amendment to the Annex XVII (draft restriction) by Commission

30 August 2022

Discussions with Member State authorities and vote
2022-2023
Scrutiny by Council and European Parliament
Before adoption (3 months)
Restriction adopted (if agreed)
TBC
Under this new regulation, products containing microplastics cannot be placed on the market as substances on their own, or in mixtures in a concentration equal to or greater than 0.01% by weight. This is essentially a ban on the use of synthetic polymer microparticles in products intended to confer a particular characteristic.
1. The new draft regulation introduces a harmonized definition of synthetic polymer microparticles
The new draft regulation provides specific criteria for defining synthetic polymer microparticles. These criteria state that such particles are solid polymers that are contained in particles and make up at least 1% of the particle's weight or build a continuous surface coating on particles. Furthermore, at least 1% by weight of those particles must fulfil either of the following conditions:
(a) All dimensions of the particles are equal to or less than 5mm, starting from 0.1µm where the concentration of synthetic polymer microparticles covered by this entry cannot be determined by existing analytical methods or accompanying documentation.
(b) The length of the particles is equal to or less than 15mm, and their length-to-diameter ratio is greater than 3, starting from 0.3µm where the concentration of synthetic polymer microparticles covered by this entry cannot be determined by existing analytical methods or accompanying documentation.
There are also specific criteria that exclude polymers from this definition, including:
Polymers resulting from natural polymerization processes that are not chemically modified
Degradable polymers that are proven to degrade according to a defined study methodology(c) polymers that have a solubility greater than 2 g/L as proven in accordance with other Appendix;
Polymers with a solubility greater than 2 g/L as proven in accordance with another appendix
Polymers that do not contain carbon atoms in their chemical structure.
2. The draft regulation proposes a transitional period for different types of products before they are subject to the new restrictions. The transitional periods are as follows:
Six years for synthetic polymer microparticles used in the encapsulation of fragrances
Four years for rinse-off products (as defined in point (1)(a) of the Preamble to Annexes II to VI to Regulation (EC) No 1223/2009), unless they contain synthetic polymer microparticles used as an abrasive (microbeads)
Twelve years for lip products, nail products, and makeup covered by Regulation (EC) No 1223/2009, unless they are covered by certain exemptions or contain microbeads
Six years for leave-on products, as defined in point (1)(b) of the Preamble to Annexes II to VI to Regulation (EC) No 1223/2009), unless they are covered by certain exemptions
The restrictions will mainly affect the cosmetics industry through microbeads, glitters, and encapsulated fragrances. However, biodegradable and dissolved polymers, as well as natural polymers, are not within the scope of the proposed restriction.
The RAC opinion issued in 2020 includes derogations, including one that specifically applies to the cosmetic sector. This derogation exempts film-forming functions of microplastics in cosmetic products since the microplastic particles cease to exist at the point of use. However, it is difficult to determine a priori whether or not a polymer is a microplastic eligible for this derogation, and raw material suppliers are responsible for providing this information to cosmetic brands.
which ingredients can be considered microplastics according to this draft?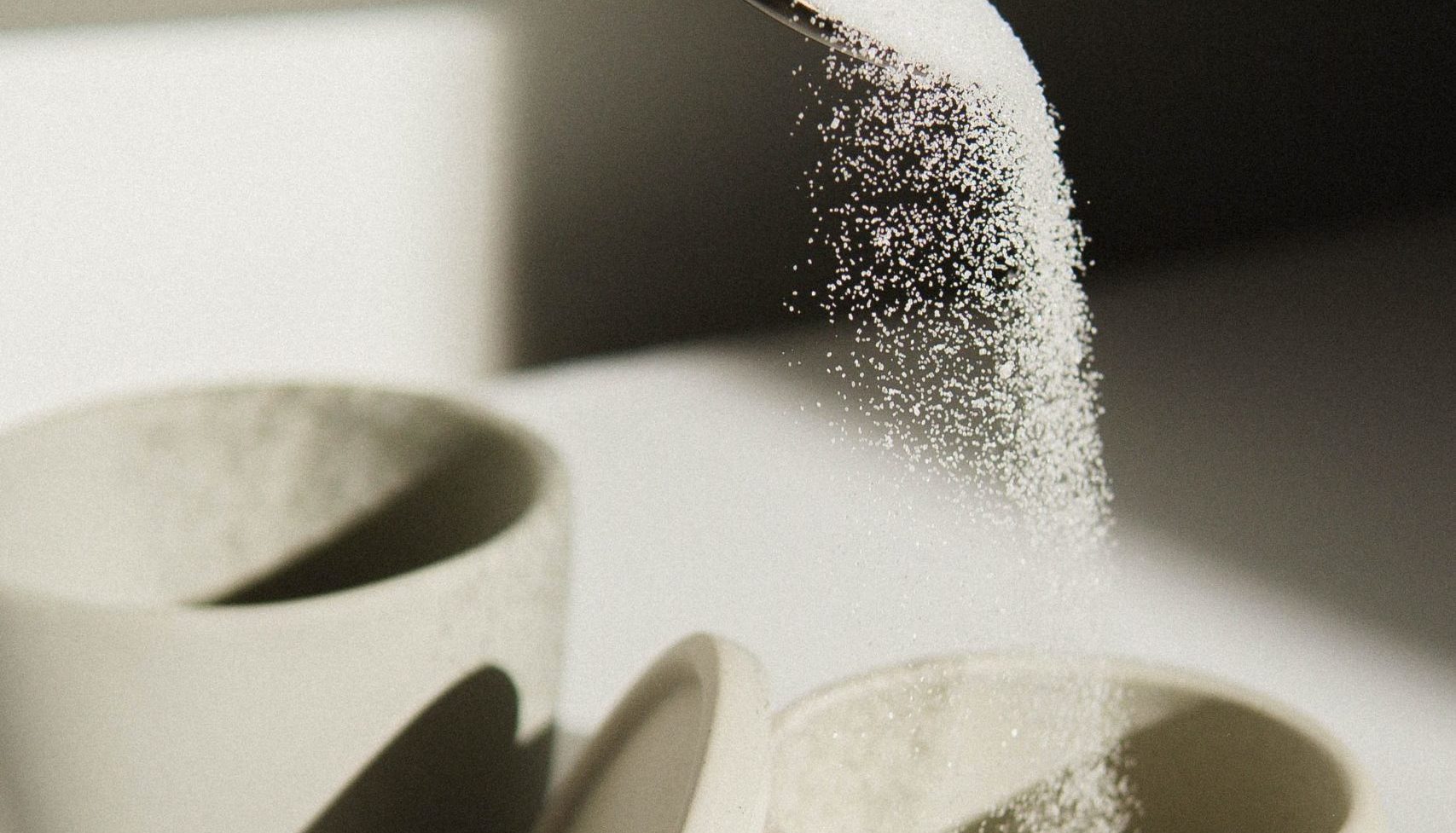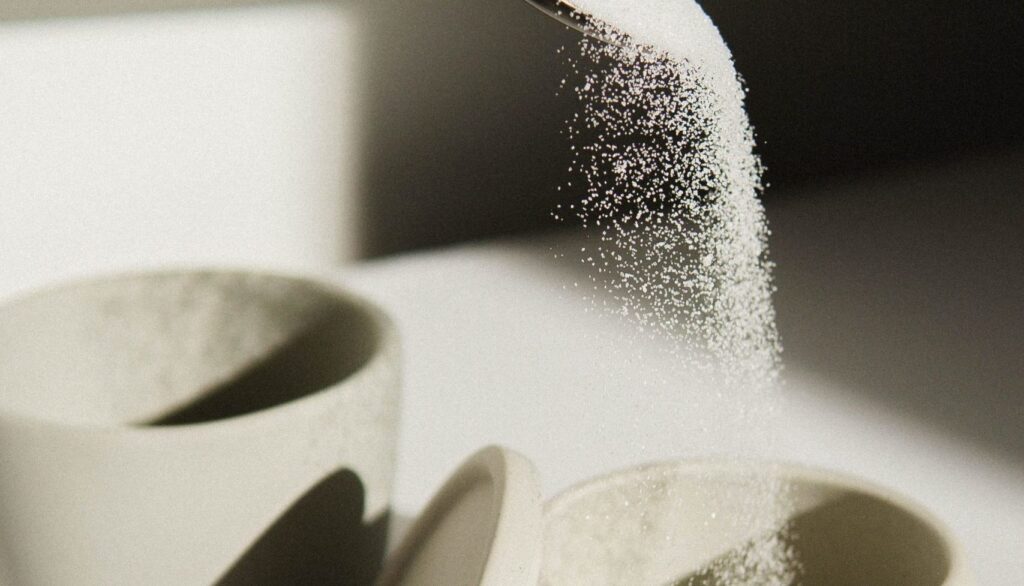 Microplastics in cosmetics list:
The INCI dictionary provides a non-exhaustive list of microplastic ingredients in cosmetics, or that may be present in cosmetic products. The list includes possible ingredients that can be derogated.
| | |
| --- | --- |
| Polymer | Function |
| Nylon-12 (polyamide-12) | Bulking, viscosity controlling, opacifying (e.g. wrinkle creams) |
| Nylon-6 | Bulking agent, viscosity controlling |
| Poly(butylene terephthalate | Film formation, viscosity controlling |
| Poly(ethylene isoterephthalate | Bulking agent |
| Poly(ethylene terephthalate) | Adhesive, film formation, hair fixative; viscosity controlling, aesthetic agent, (e.g. glitters in bubble bath, makeup) |
| Poly(methyl methylacrylate) | Sorbent for delivery of active ingredients |
| Poly(pentaerythrityl terephthalate) | Film formation |
| Poly(propylene terephthalate) | Emulsion stabilizing, skin conditioning |
| Polyethylene | Abrasive, film forming, viscosity controlling, binder for powders |
| Polypropylene | Bulking agent, viscosity increasing agent |
| Polystyrene | Film formation |
| Polytetrafluoroethylene (Teflon) | Bulking agent, slip modifier, binding agent, skin conditioner |
| Polyurethane | Film formation (e.g. facial masks, sunscreen, mascara) |
| Polyacrylate | Viscosity controlling |
| Acrylates copolymer | Binder, hair fixative, film formation, suspending agent |
| Allyl stearate/vinyl acetate copolymers | Film formation, hair fixative |
| Ethylene/methylacrylate copolymer | Film formation |
| Ethylene/acrylate copolymer | Film formation in waterproof sunscreen, gellant (e.g. lipstick, stick products, hand creams) |
| Butylene/ethylene/styrene copolymer | Viscosity controlling |
| Styrene acrylates copolymer | Aesthetic, coloured microspheres (e.g. makeup) |
| Trimethylsiloxysilicate (silicone resin) | Film formation (e.g. colour cosmetics, skincare, sun care) |
However, it's important to note that the supplier of the ingredient is responsible for providing all necessary information about whether it is considered a microplastic or not. It is therefore recommended that the industry starts asking for information about the nature of the ingredient from the beginning, especially if it falls under the definition of the future regulation.
If you have any specific questions about microplastics, please contact us. We're here to assist you in managing this significant challenge in the cosmetic industry while staying compliant with the regulations.